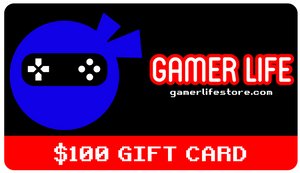 Here are the winners for the $100 & $20 Gift Card Raffles for Ohana Comic Con in Turlock (9-4-23) & Fresno (9-10-23): 
$100 winners
Athena Silva (Turlock)
Tanya Coon (Fresno)
$20 winners
Jane Doe [t******e@yahoo.com] (Turlock)
Victoria Rodriguez (Fresno)
Congratulations Gamers! The $100 & $20 Digital Gift Card Codes were sent to your email. Be sure to check your Spam Folder if it doesn't show up in your Inbox. If all else fails, contact us at sales@gamerlifestore.com. Once codes have been received, apply the codes in the discount field when you reach checkout at gamerlifestore.com. Winner for Fairfield event will be announced next weekend. Thanks again for all the support and hope to see you guys at the next event in Elk Grove Oct.1! And as always, Happy Gaming!