BUY-SELL-TRADE YOUR GAMES
Our trade-in values typically at least double what big retailers offer you. Send us your list of trade-ins and we'll give you a cash value equal up to 30% of our resell values and if you want 20% more value, we can offer you store credit. Get up to 15% extra trade-in credit with a Ninja Rewards Loyalty Account (depending on your current Ninja Rank).
Contact us for a quote at:
GET TRADE-IN QUOTE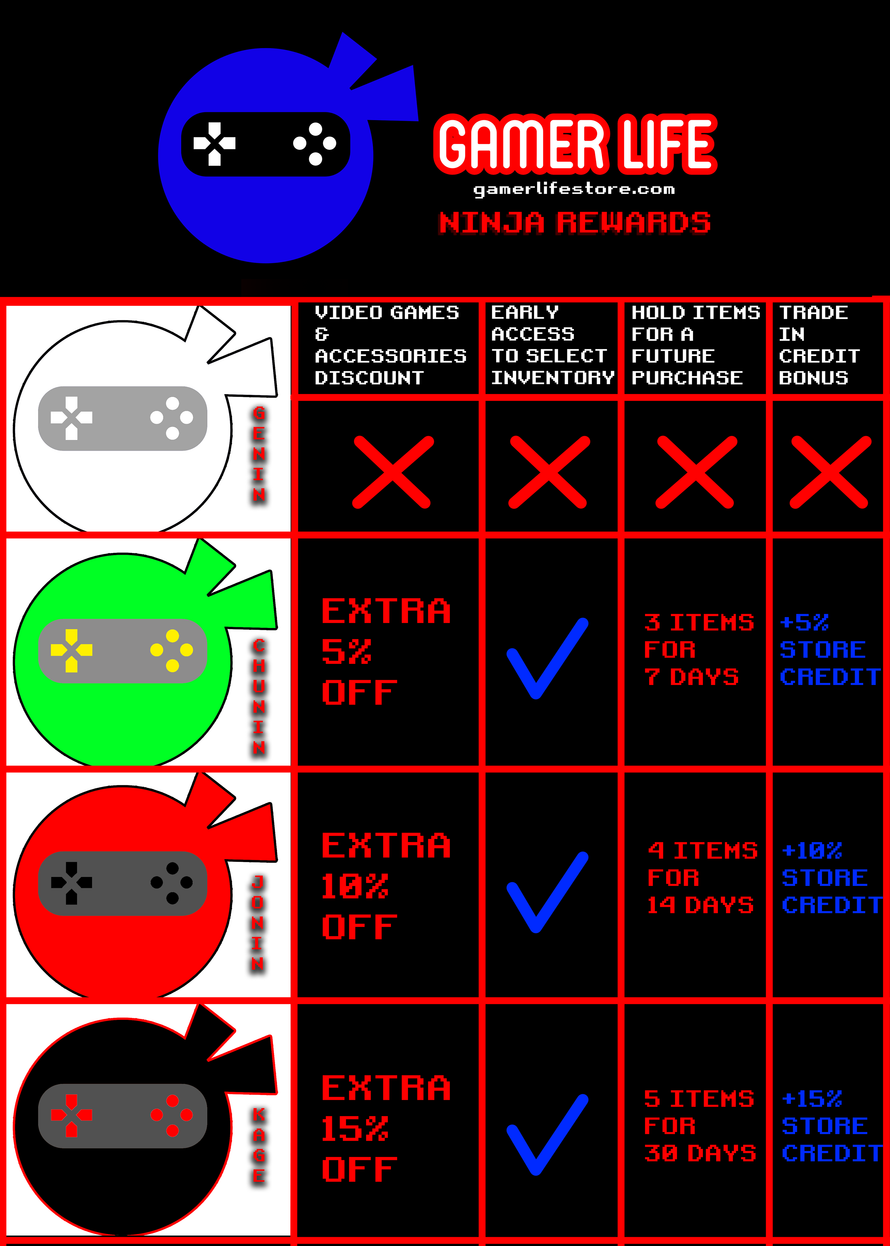 NINJA REWARDS LOYALTY PROGRAM
Accumulate points through purchases (20 points per $1), social media actions, product reviews, referrals, and birthdays to get discounts on future purchases. Total annual point accumalation also can level up your Ninja Rank. The higher the rank, the more benefits and perks you receive.
CLICK HERE to learn more.
JOIN NOW / LOG IN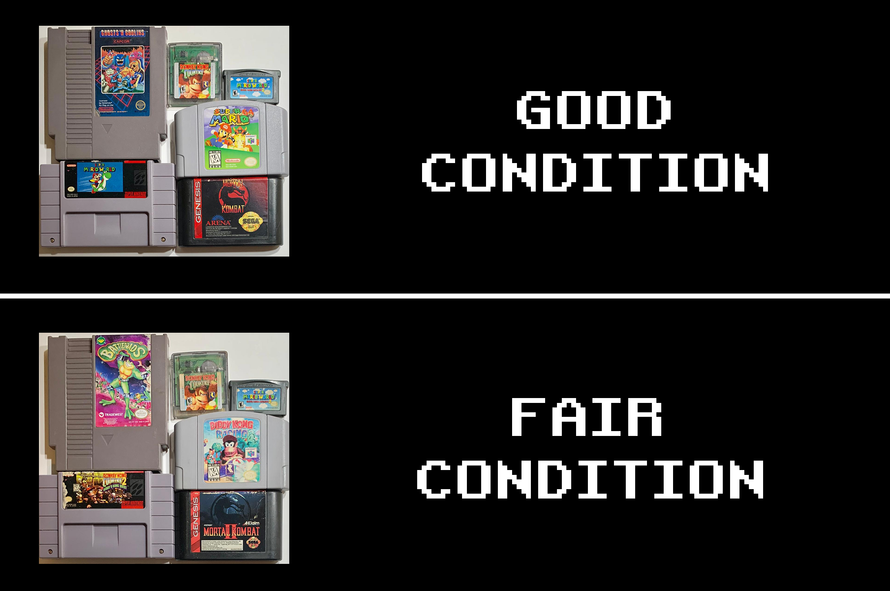 PRE-OWNED CONDITION RATING GUIDE
GOOD CONDITION: Working condition and looks good cosmetically. However, expect possible minor damage such as small amounts of cracks, dents, tears, scratches, dings, oxidation, discoloration, fading and yellowing.
FAIR CONDITION: Working condition but cosmetically flawed. Expect moderate to severe damage such as large amounts of cracks, dents, tears, scratches, dings, oxidation, discoloration, fading and yellowing.
POOR CONDITION: Severe damage all around inside and outside and is sold as-is for parts and not guaranteed to work.
LEARN MORE
Refurbished Video Games
Tired of getting video games that do not work? Does your cartridges have dirty pins? How about scratched up discs? Loose or missing handheld screens? Broken or cracked jewel cases? All of our video games will be cleaned & tested and/or repaired as needed to ensure proper operation.
Note: Some clear jewel cases such as on Neo Geo CD, PlayStation 1, Sega CD, Sega Saturn, Sega Dreamcast, and others may utilize replacement case parts. Artwork, game discs, and manual will always be original. If original case parts are preferred, please contact us at sales@gamerlifestore.com before ordering.
QUESTIONS?
Looking for products not listed on our site? Picture requests on Pre-owned products? Send all questions to sales@gamerlifestore.com
Our brands